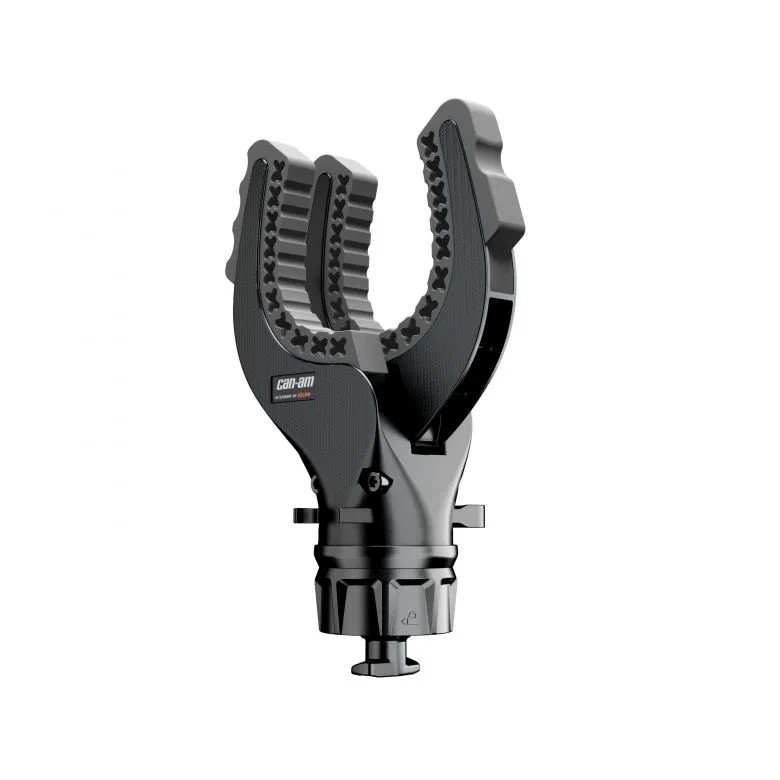 LinQ Gear Grips
2018 Can-Am Outlander 850 X mr
Product Description
Durable and flexible grips provide a custom fit for a variety of items from 1in. to 4in. (2.5 cm to 10 cm) in diameter.
Heavy-duty design for carrying bows, fishing poles, rakes, farm tools and more.
Quick-release button opens grip quickly for easy access to gear.
Heavy-duty base system built for the toughest adventures.
Make transporting your tools a snap by combining the Gear Grips with the LinQ System.
360° orientation.
Sold in pairs.